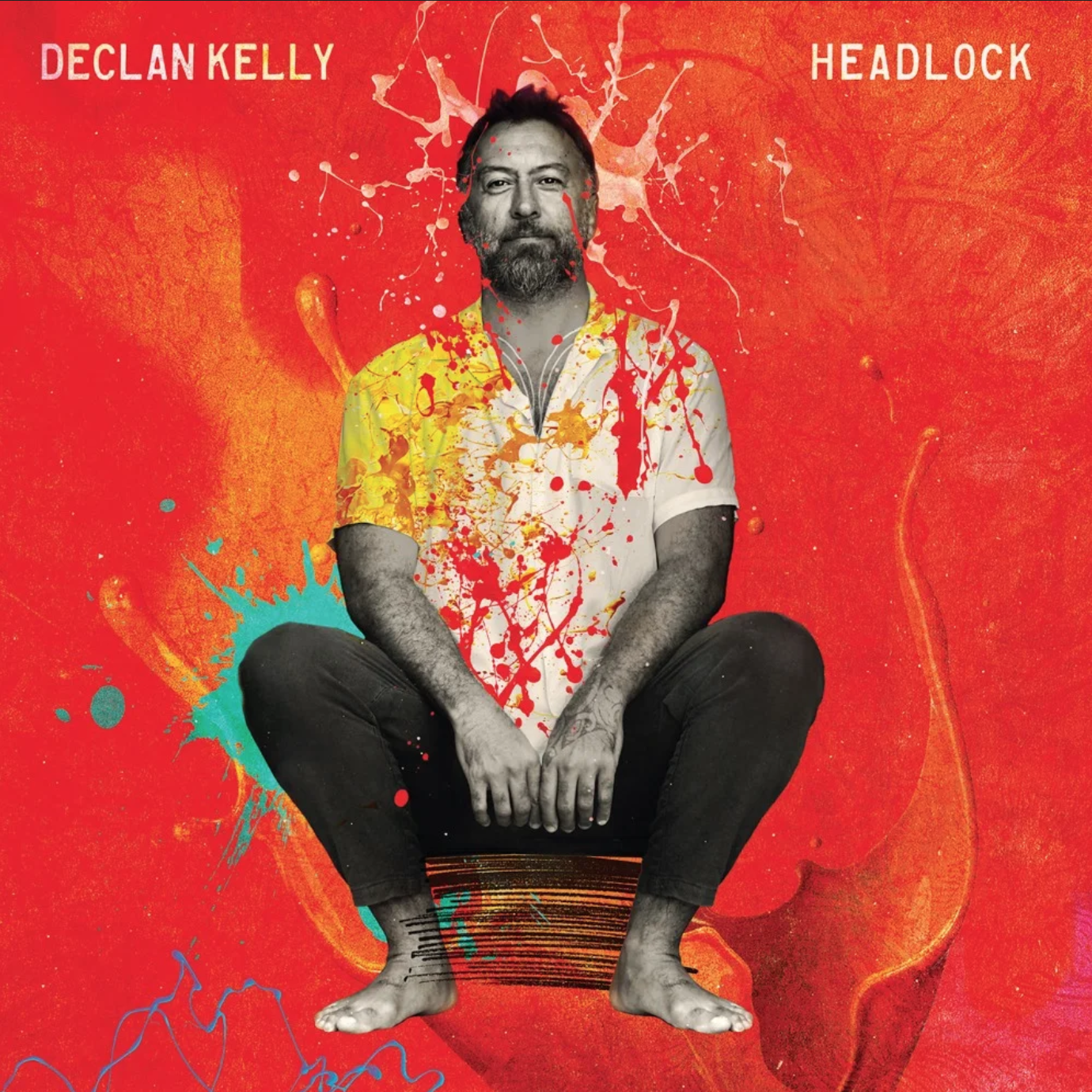 Declan Kelly released his last album Views With A Room in September 2019. It was an album of self-reflection and the first original album released in ten years. And now we're excited to celebrate another album release conceived over the last three years when Covid locked us all down, gigs were cancelled and for Declan and his partner, a baby (Billie) was born.
The album title Headlock says all that needs to be said about the last three years. "It's the right call with this madness, it's a major haul for us to carry, we're caught in a headlock with these roadblocks, it's time to say goodbye to hard knocks" sings Declan.
His most recent single release, All Over Again was immediately added to rotation on Double J, whilst other songs on the album encourage us to Breathe In Now and suggest Scenes Will Change. There's a song to welcome his new addition Billie's On Her Way and another to be thankful for the Old Man.
For Declan, he says "Over the course of one's life, you accumulate many influences that have a deep profound effect on you. So much so that it reflects in your work and Art without even consciously knowing. This album Headlock was conceived during the lockdown and recorded in The Nest, my sanctuary, during all the madness. The silence allowed me to harness the pool of great and various inspirations and made me realise I shouldn't pigeonhole myself into a 'genre' but let it breathe into its own creations with this body of work. In a time where we can access so much music and other art forms, it is a great time to be as creative as you wish and to never box yourself into what you think the mainstream wants or follow trends. I hope I have expressed and achieved this with my new album Headlock."